Mike's

Promo Video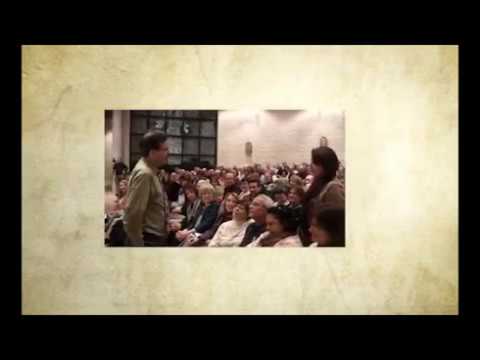 Mike Patin Promo
Views : 691
Tuesday, 20 December 2011
Silver and Speechless
There are times when, as a speaker, I feel the need to have the perfect words. When I can't achieve that (in the manner I think I am supposed to), I feel like I have failed. Today, I know what I feel; I just don't know if I can capture how intensely I feel it.
How do I capture the deep, heartfelt emotion I feel today as I celebrate my 25th wedding anniversary?
Anyone who knows Mike and Marlene Patin knows I married "up."
There are strong feelings of gratitude, joy, remorse, hope and love.
For those of you who don't know this remarkable lady:
She doesn't like fanfare. She is a humble, strong person. She shies away from the spotlight.
She has a fierce work ethic.
She is loyal and dedicated–to those she works for, and those who work for her.
She is thoughtful. She shops for Christmas on a year round basis.
It is nothing for her to be shopping for herself and to come home with a shirt for me and clothes for Megan …just because.
She cooks well. No matter what she says or thinks.
She is detailed. Nobody packs for vacation (or my merchandise bag) like her.
She tells a great joke.
She handles finances for us…well.
She is the mom (and part time dad, when I travel) to Megan.
She is the object of adoration (and rightly so) from Charlie, our dog.
She was like a daughter in my mom's eyes.
She said yes to me to go on a first date.
She said yes to me when I asked her to share my life.
She said yes to moving from Lafayette to take a job in New Orleans in 1990.
She said yes to letting me try this speaking business.
She says yes everyday to me.
She says no, also.
She performed CPR on my dad as his heart was failing.
She was there when I had my own heart attack.
She was amazing to care for my mom so lovingly (I really think she missed her call).
She is the one of the most loving and compassionate ministers I know.
She is there at my worst. When I am angry, inconsiderate, self-absorbed, childish.
She sees me when no audience is there. She sees me stressing and obsessed over my preparations and travels. She knows my doubt and fear.
She makes me want to be a better person. She inspires me.
She has taught me about the depth of God's faithful love like no other book, course or retreat.
She is my best friend, my partner, my love.
I love you, Merle. Happy Anniversary.
Thank you, God, for her.
And, like many speakers, when I can't find words of my own, I borrow someone else's. These come from John Lennon; they're my wish and prayer, still.
Grow old along with me
The best is yet to be
When our time has come
We will be as one
God bless our love
God bless our love
Grow old along with me
Two branches of one tree
Face the setting sun
When the day is done
God bless our love
God bless our love

Spending our lives together
Man and wife together
World without end
World without end

Grow old along with me
Whatever fate decrees
We will see it through
For our love is true
God bless our love
God bless our love