Mike's

Promo Video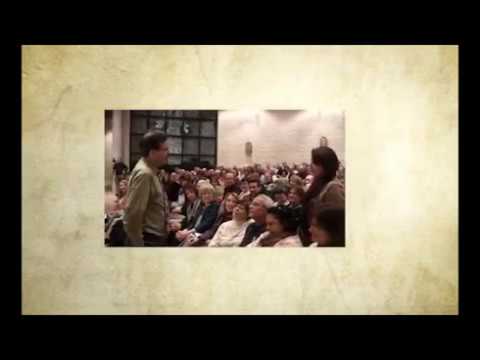 Mike Patin Promo
Views : 693
Saturday, 10 December 2011
A Tribute to Lisa Marie
This is a post to all my (youth ministry) friends, especially those under the age of 40.
We, the youth serving community (church and beyond) lost a humorous, passionate, fierce, creative, faithful, holy, prophetic advocate, friend and teacher on December 9.
Dr. Lisa Marie Calderone-Stewart died this week after a long painful and graceful battle with a rare form of bile duct cancer.
Even if you didn't know Lisa from her writings (and she has done a good bit with St. Mary's Press and beyond—"google" her), she embodied the purest intentions and passion about true ministry through leadership development.
There is no way in one column I can type the impact she has had on countless teens and adults, directly and indirectly. There is no way I can write as she did and capture her essence in words. But I need to try...for me.
She was from New Jersey. She worked in the diocese of Milwaukee. She won the National Youth Ministry Award. But most importantly, Lisa Marie was passionate about the church and making faith alive and approachable for teens.
She worked with inner city young people in Milwaukee, with little to no budget, teaching non-violence through tolerance and leadership development. Her work at "Tomorrow's Present" is her legacy. She busted her tail, living like a pauper, raising her own salary and her operating budget. THAT'S PASSION!
Lisa Marie was a fighter/advocate and a teacher. Her passion drove her past the point of reason sometimes. Some of my best chats with her were ones where she was feeling deep frustration at why people didn't "get" her passion about how awesome young people are. She was inspiring in her life.
She was diagnosed as terminal over 2 years ago and given 6 months to live as a prognosis. She kept a blog over those 2 years of her dying. 74,308 hits. She posted some phenomenal resources, insights and creative ways of linking faith to real life---hers and ours.
She was also inspiring in her dying. I didn't take the news well. My last face-to-face visit with her over a year ago was blessed and so difficult. "Speaker boy" (me) wanted to say something to make this better...nothing came. She was always so graceful and ministered to me in my awkwardness and helplessness.
---
I need to leave you with 2 poignant snapshots about Lisa. You can watch the first here at You Tube. If you are in youth ministry you are going to want to book mark this on those days when you question why you're in this work!!!.
Read quote directly from Lisa when asked about life's greatest reward (taken from the link above):
"I would say life's greatest reward...would be to wake up day after day and know that what you did made a difference, made their world a better place, to know that you brought forgiveness wherever possible, you brought affirmation to people that you care about and you were aware of your blessings...I guess that would be the most important thing we could do."
The second piece is a wonderful creed written by Lisa Marie for her (non-profit non-sectarian work with Tomorrow's Present), entitled "This I Believe",
I believe in teenagers. They won't tolerate boredom, so they encourage fun and laughter. They can always spot a phony, so they demand authenticity. If we can't keep it real, we can't be keeping it.

Teenagers are old enough to understand the problems that earlier generations have caused, but they're still young enough to have hope. They are too old to be shielded from the truth, but too young to be completely cynical or apathetic. I believe in teenagers because they believe they can make a difference. And they are right.

What do all these teenagers have in common? Squeaky-clean youth, in private suburban schools, whose parents choose their college by the time they are in kindergarten… Rural youth who can drive the family tractor at age 10 and don't mind getting dirty or eating pork chops from the pig they raised as a family pet… Military youth who answer "yes, ma'am" or "no, ma'am" to everything you say… Urban youth who pass yellow police tape at crime scenes on their way to the bus stop to get to school… What could they all have in common?

They are ready to live. Whether I meet them in schools, or churches, or organizations, they are ready. Young people are eager to learn about their world, reflect on their learning, plan out their response, and put it into practice with community service. They are hungry for mentors and positive peers to support them.

I believe young people are tomorrow's present to us. They are a gift from the future, a gift we can receive today. They are a treasure, because they are young and I am getting older. They are energetic, while I have weary bones and aching muscles. I may have wisdom, but they have enthusiasm. They infect me with their faith and their confidence, and before I know it, they have me believing in their ideas and visions. They have become leaders.

So, because of teenagers, I believe tomorrow's present for us now. In many ways, tomorrow is already here. I can see their dreams becoming reality, I can perceive glimpses of the future they are creating. It will be better… and cleaner, and safer, and more beautiful and more peaceful. And with their help, I can be a part of it today. Not only because of what I teach them, but even more so, because of what they teach me.

This I believe:

Because of teenagers, tomorrow's present.

Because teenagers are tomorrow's present.


---
Lisa Marie, thank you. Thank you so much.
Well done, good and faithful servant.
You touched my life and your memory and legacy will continue to do so.